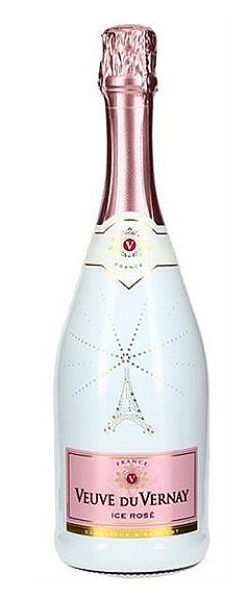 France
Veuve du Vernay Ice Rose 0,75 L
Cinsault , Syrah , Grenache
Product description
Rosé sparkling wine from France "Veuve du Vernay ICE ROSÉ". Grapes: Syrah, Cinsault and Grenache. Fruity aroma with dominant raspberry notes. Slightly sweet, well - balanced wine with a fruity character and a slight acidity in the aftertaste, giving the wine a pronounced freshness. Great as an aperitif. Contains sulphites. Serving temperature: 7-8˚ C.

Supplier
Prike Latvia SIA
Vienības gatve 198, Zemgales priekšpilsēta, Rīga, LV-1058 , LV-1058 , Rīga , Latvia
Produkta izskats var nedaudz atšķirties no fotoattēlā redzamā. Jūsu saņemtās preces var būt dažādos iepakojumos un atšķirīgā izskatā vai formā.
Interneta veikala produktu apraksti ir vispārīgi un var atšķirties no informācijas uz preces iepakojuma.
Pirms lietošanas mēs iesakām iepazīties ar informāciju uz preces iepakojuma.
Noliktavā esošo preču skaits ir ierobežots.