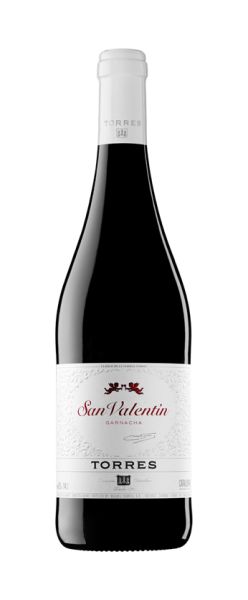 Spain
Torres San Valentin Garnacha 0,75 L
Poultry dishes , Meat dishes , Pasta dishes
Product description
"Every day is Valentine's Day! The sweetest moments of life, big and small holidays, enjoyment of life ...
San Valentin Spanish red wine is made using the Garnacha and Carinena grapes.
The wine is characterized by cherry red color, intense red fruit aromas combined with spice nuances. Its taste is pleasant and velvety.
It is recommended to serve at 8oC.
The wine will go well with dishes such as meat stews, game, meat paella."
Supplier
Balmerk Latvia, SIA
Mārupes nov., Mārupes pag., Mārupe, Ziedleju iela 2, LV-2167 , LV-2167 , Rīga , Latvia
Produkta izskats var nedaudz atšķirties no fotoattēlā redzamā. Jūsu saņemtās preces var būt dažādos iepakojumos un atšķirīgā izskatā vai formā.
Interneta veikala produktu apraksti ir vispārīgi un var atšķirties no informācijas uz preces iepakojuma.
Pirms lietošanas mēs iesakām iepazīties ar informāciju uz preces iepakojuma.
Noliktavā esošo preču skaits ir ierobežots.