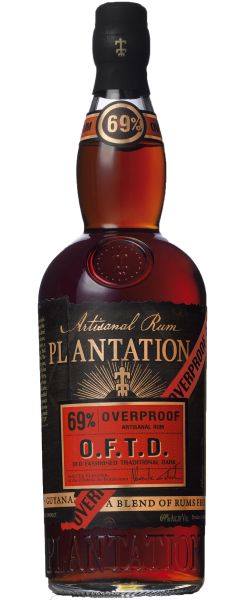 Barbados
Plantation OFTD Overproof Dark 0,7 L
Product description
Plantation O.F.T.D (Old Fashioned Traditional Dark) is a high-strength blend of rums from Barbados, Guyana and Jamaica. Rich and warming with notes of spice, coffee, orange and clove, this is excellent in cocktails.
Produkta izskats var nedaudz atšķirties no fotoattēlā redzamā. Jūsu saņemtās preces var būt dažādos iepakojumos un atšķirīgā izskatā vai formā.
Interneta veikala produktu apraksti ir vispārīgi un var atšķirties no informācijas uz preces iepakojuma.
Pirms lietošanas mēs iesakām iepazīties ar informāciju uz preces iepakojuma.
Noliktavā esošo preču skaits ir ierobežots.