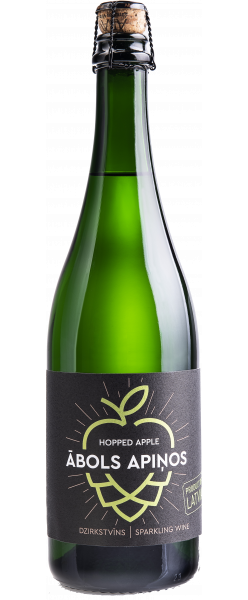 Latvia
Abavas Ābols apiņos 0,75 l
Product description
When an apple goes to sleep in a hop and doesn't come out for two months, a unique fermented drink is created that combines the freshness of apples with the bitterness of hops. A unique drink made with Latvian apple wine and a selected American hop variety. Serve chilled.
Supplier
ABAVAS vīna darītava
Kalējkrāmi", Slampes pag., Tukuma nov, LV-3133 , LV-3133 , Latvia
Produkta izskats var nedaudz atšķirties no fotoattēlā redzamā. Jūsu saņemtās preces var būt dažādos iepakojumos un atšķirīgā izskatā vai formā.
Interneta veikala produktu apraksti ir vispārīgi un var atšķirties no informācijas uz preces iepakojuma.
Pirms lietošanas mēs iesakām iepazīties ar informāciju uz preces iepakojuma.
Noliktavā esošo preču skaits ir ierobežots.